Look and Think activities should take 5 -10 minutes.
Do activities might take longer depending on the task and how creative you are feeling!
Look
Compare this artwork to the 17th century Dutch painting it is based on. What are the similarities and differences? 
Think
Why do you think Barbara Walker has recreated historic European artworks to make one person stand out more?
Think of an artwork, book, game, or film. If you changed the main character's role in it, how would it change the story?
Imagine rewriting another character's role. Which role would you rewrite, and why?
Do
Try different ways of highlighting or hiding different people in an image or artwork. There are some ideas below.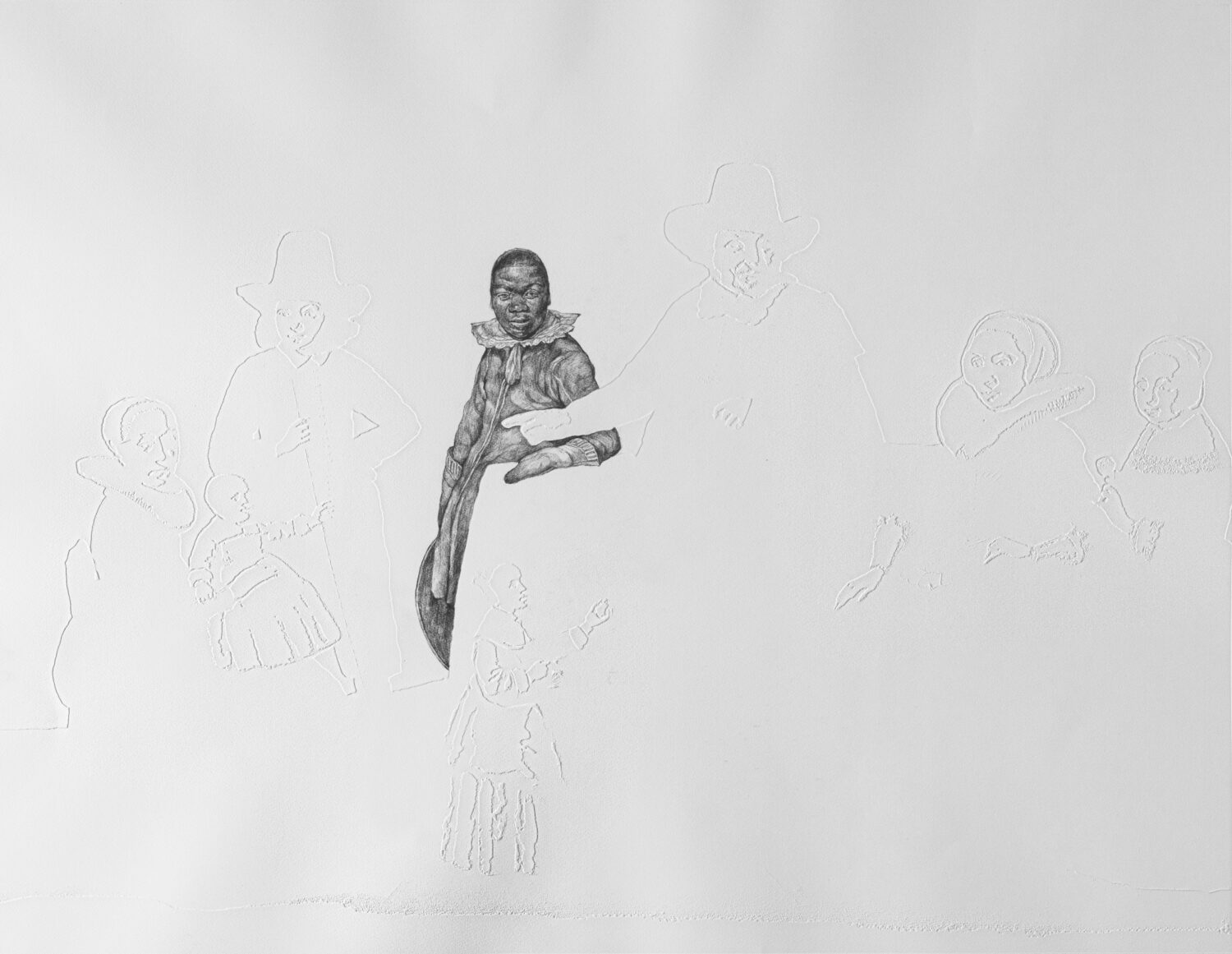 Do: Highlighting and Hiding
Find or create an artwork with different people in it. You could use a painting, or an image from a magazine, or a poster from a film or TV show – or make your own.
Try out different ways of highlighting or hiding different people in that image. You could:
Use masking tape or paper to hide people

Cut or tear parts of the image

Crop the image

Frame different parts of the image

Colour over or around people

Cut up and reassemble your image
Use tracing paper or acetate to hide sections. Barbara Walker also uses this method.
For a further challenge, after creating or choosing the artwork, pass it to a friend or classmate. Let them change or remove people. 
How does it feel to see your artwork disappear?
What story did the image show before and after you changed it?
Here's what we got up to: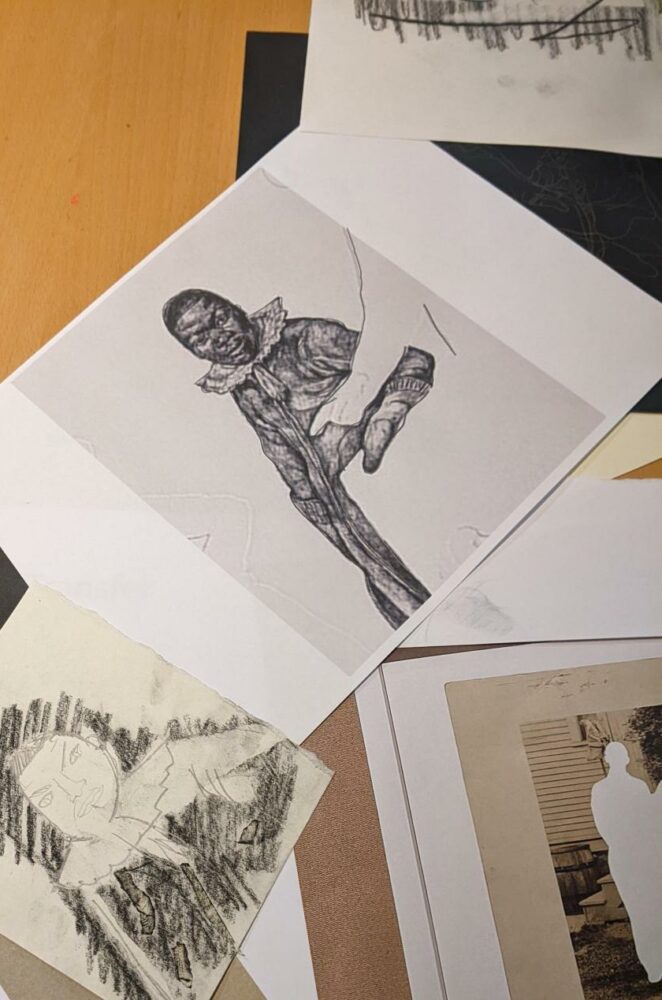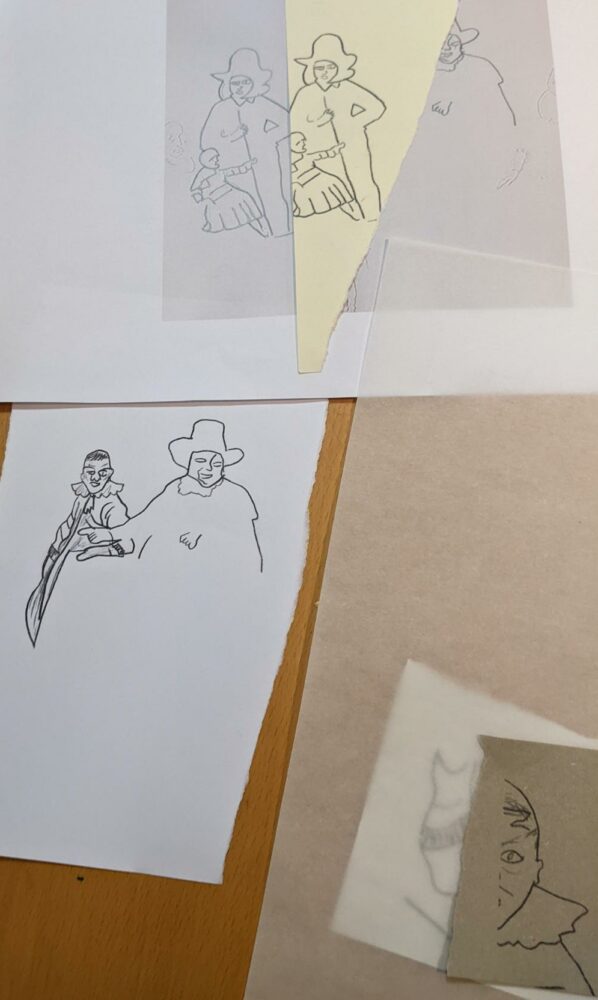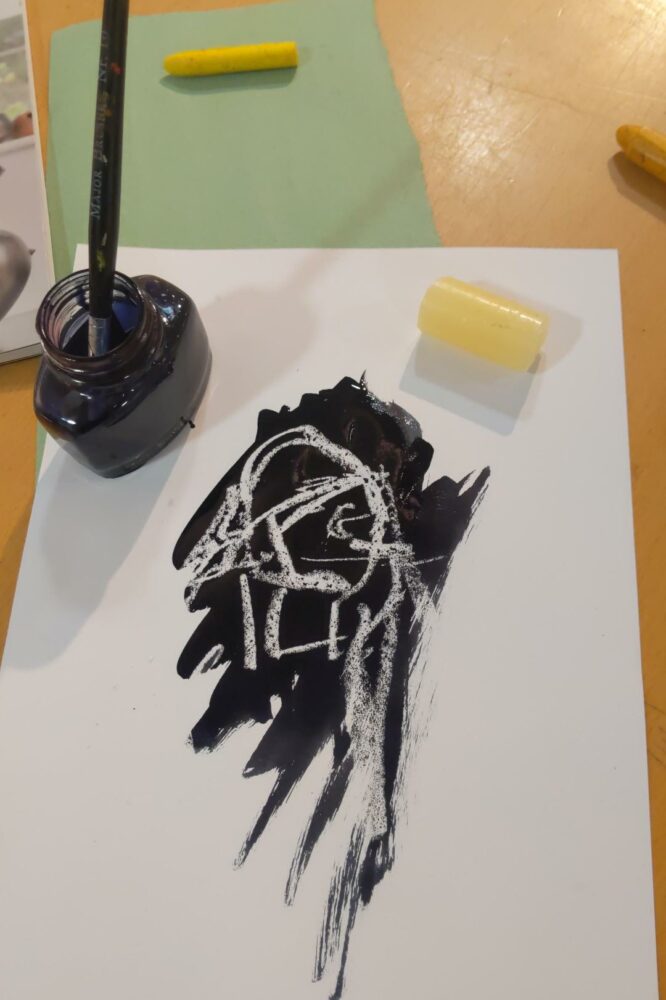 More information
This artwork is part of a series of work called 'Vanishing Point'. is This series was the culmination of a five year project to create new works which combine detailed graphite drawings and blind embossing to reinterpret classical paintings. She focuses on paintings with Black subjects in them, who are often depicted in the role of enslaved peoples, servants, or attendants. Walker then places a Black figure at the centre of each work, offering an alternative and balanced view to demonstrate artistic and historical erasure and inviting contemplation on how history is made and unmade.
Barbara Walker MBE was born in Birmingham, in 1964. She studied at the University of Central England, Birmingham, and completed post-graduate studies at Wolverhampton University. In 2023 Walker was elected to the Royal Academy of Arts and shortlisted for the Turner Prize. Her experience of growing up in a Jamaican family in Birmingham has directly shaped her practice. She focuses on the social, political, and cultural realities that affect her life and the lives of those around her, including issues of class and power, gender, race, representation and belonging. 
Explore anti-racism, Black artists, or Black people in European art: 
Contemporary Black British artists